SNEAK PEAK: MY DRAWING BOOK WILL BE PUBLISHED in THIS YEAAARRR
I mean, I got this offer like back in 2009?
I just did not really have many art works,
because I have just graduated from the school at that point:(
I remember that I needed to collect "all" my paintings/drawings for that...
I don't know how people think about showing their own "old works"?
I'm still learning myself, so that it's kinda embarrassing to show some old works!
But if it's not about me,
it is true that I want to see some old works of the artist.
So it may be alright? (I'm hoping)
anyway, I will keep you updated for its release too:)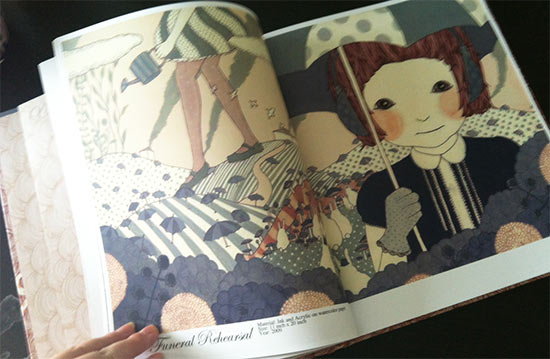 実は、この秋、あ、冬になるかもですが、
画集が発売される予定だったりします!
お話をもらったのは、もう3年前のハナシで、
実は!当時(卒業してそんなに経ってないとき)の段階で、
いきなり50作品出してください、というようなかんじで、
え!50?!と思いながら、
かなりの量をわしゃわしゃと、かき集めました。
いや、だって、他の卒業したての人たちがどうかはわからないのですが、
その頃、50個も見せられる作品って、なかったよーー
なので、おそらく...かなり古い作品とかも入っていると思われるので、
ちょっと不安...!
学生の頃なんて、それはそれは、いろんな人に影響されたりもしてるし...
でも画集が出るのはやっぱりすごくうれしいなぁ
また詳細はアップデートします:)
来年には、学研さんから、私自身の(絵・文)の絵本も出す予定なので、
たのしみーです。