Idea sketches about "hopper"
still thinking. brain-storming.
「跳ねる」というテーマなのです。まだ、ちょっと、考え中。
------------
In the world let you move by the cast of the dice,
I hopp,
by the cheats with the noble kings.
The magical shoes you made for me,
twinkle in the darkest dark.
出た目の数だけ、進む世界で、
ぼくはずるをして、王たちと跳ねるよ。
きみの作る魔法の靴は、暗闇の中できらめく。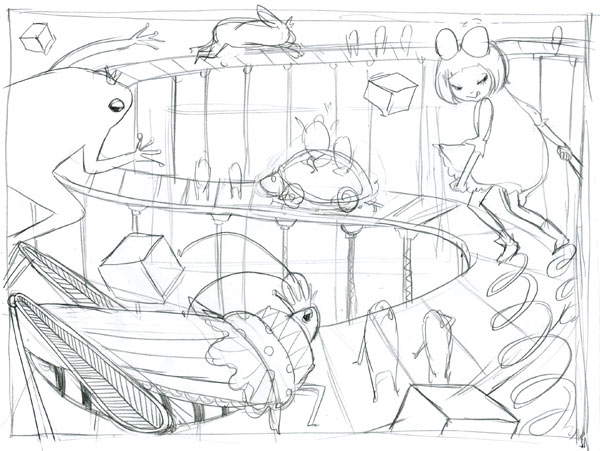 I hopp over your mind,
wondering which end of the world I see you from.
I take a nap on the frog who wants to fly.
the color of the end for this continuous world.
ぼくが跳んだ、きみの向こう、
見えた景色は、どこの果てかな。
つづく世界のおわりの色に、飛びたいカエルの上でいねむり。